How it works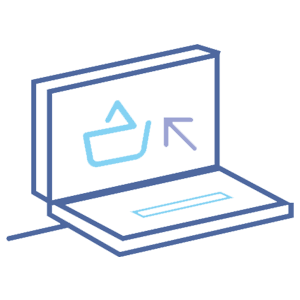 1
Order a test online
All tests are confidential, and designed simply to help you self diagnose.
2
Home testing
All tests are designed to be able to be carried out in the comfort of your own home, simply follow the package instructions.
3
Post it back to us
For the best results all tests should be returned in the pre-paid package provided as soon as they are carried out.
4
See results online
We will contact you by your chosen method to let you know your results are ready (typically 24-48 hours). You will then be able to log into your personal dashboard and view your results.
Collecting your blood sample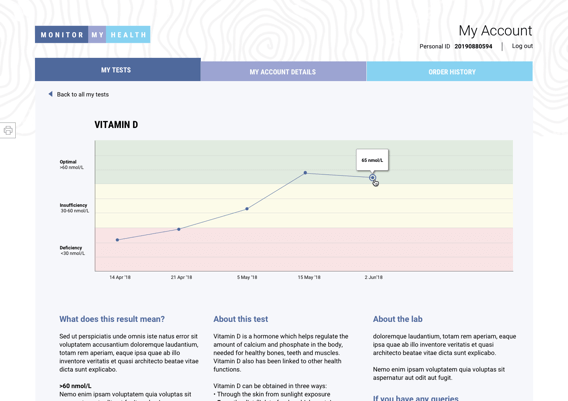 Your personal Dashboard
Designed by clinicians to enable you to clearly and safely interpret your results with different charts and views to help you monitor and aid self-improvement.